What's Covered in the Kia Optima Warranty?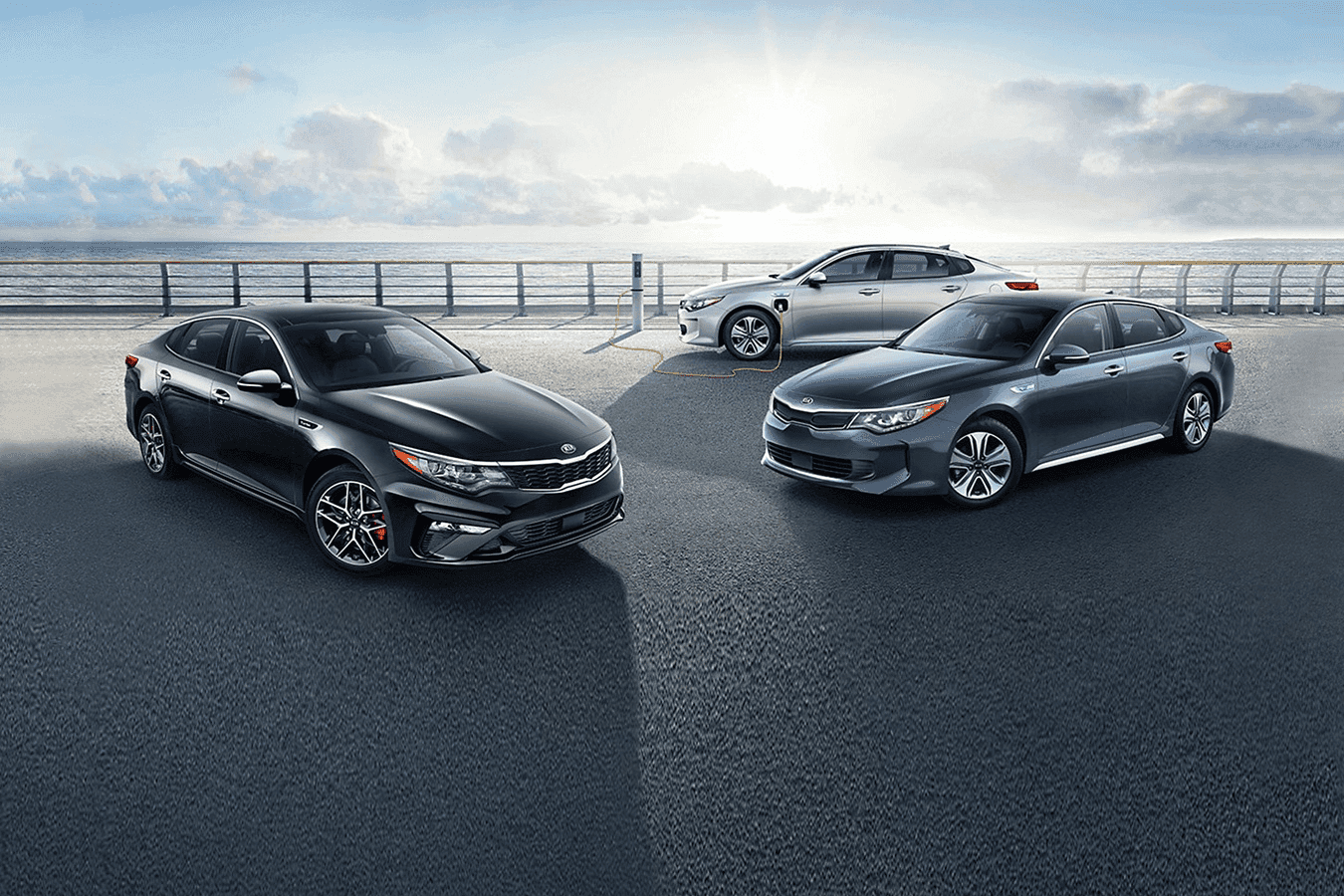 Are you looking for a reliable sedan for your daily drives through Delaware and Worthington? If so, you're likely curious about the Kia Optima warranty! You'll be glad to know that the Kia powertrain warranty and basic warranty cover dozens of repairs for up to ten years or 100,000 miles!
Take a look at the Kia warranty coverage, then learn how long they last and if they're transferable with our team at Byers Kia! We're here to help ensure that you're making an informed buying decision in Westerville.
Kia Basic Warranty
The Basic Kia Warranty—which includes the Kia bumper to bumper warranty—covers your Optima for 5 years or 60,000 miles–whichever comes first. This warranty covers everything except wear and tear damage and maintenance. After all, it covers everything "bumper to bumper!" To be sure of everything this includes, and excludes, be sure to check your Optima owner's manual. This will have updated information for your specific model year and trim.
Kia Limited Powertrain Warranty
The Kia 10-year/100,000 mile warranty program of powertrain coverage starts after your Optima's first service. As with the basic warranty, you Kia powertrain warranty doesn't cover regular wear and tear. However, it does cover:
Engine: Cylinder block, cylinder head and all internal parts, timing gear, seals and gaskets, valve cover, oil pump, water pump, flywheel, and turbo charger
Transaxle: Drive shafts, bearings, seals and gaskets, front hubs, and universal joints
Axle: Axle shafts and C-V joints, hub and wheel bearings, and seals
Transmission: Transmission case, seals, gaskets, torque converter and all internal parts, and transfer case
Differential: Front and rear differential assemblies, cases, all internal parts, and seals and gaskets
Propeller Shaft: Universal joints and drive shafts
Is the Kia Warranty Transferable?
While the Kia 10 year/100,000 mile warranty program is available on most pre-owned Kia models, the Powertrain Limited Warranty isn't transferrable. So when you're looking to sell to the next Kia owner or get into a pre-owned Kia Optima yourself, keep in mind that not all of the warranties will carry over to a used model.
Visit Byers Kia for More Info
Does the Kia Optima warranty offer the coverage you need? If you're still curious about what is covered in the Kia Optima warranty, don't hesitate to contact us online today. Our team at Byers Kia near Columbus can help answer any questions you may have, including questions about buying vs. leasing.
Learn More at Byers Kia
Boasting powerful performance, modern design and inventive innovation, the 2020 Kia Optima turns heads on Delaware roadways. The Optima's exterior and engine are not the only elements excelling on this sedan. Offering a spacious cabin with outstanding standard features, such as a driver-side console that streamlines ergonomics or the Kia UVO infotainment system, the…

Are you shopping for a Kia Telluride for sale near Lewis Center? Look no further than Byers Kia for all four of the Kia Telluride configurations. The 2020 Kia Telluride trim levels are suited for a range of budgets. Here's a brief overview of the new Kia Telluride configurations and their prices: 2020 Kia Telluride LX: $31,890…

When drivers in Delaware or Worthington are shopping for new mid-size SUVs, they should check out the 2020 Kia Telluride at Byers Kia. Loaded with performance features, state of the art technology and connectivity, and plenty of safety and comfort features, the Kia Telluride price gives you a great SUV for your money. How much does…